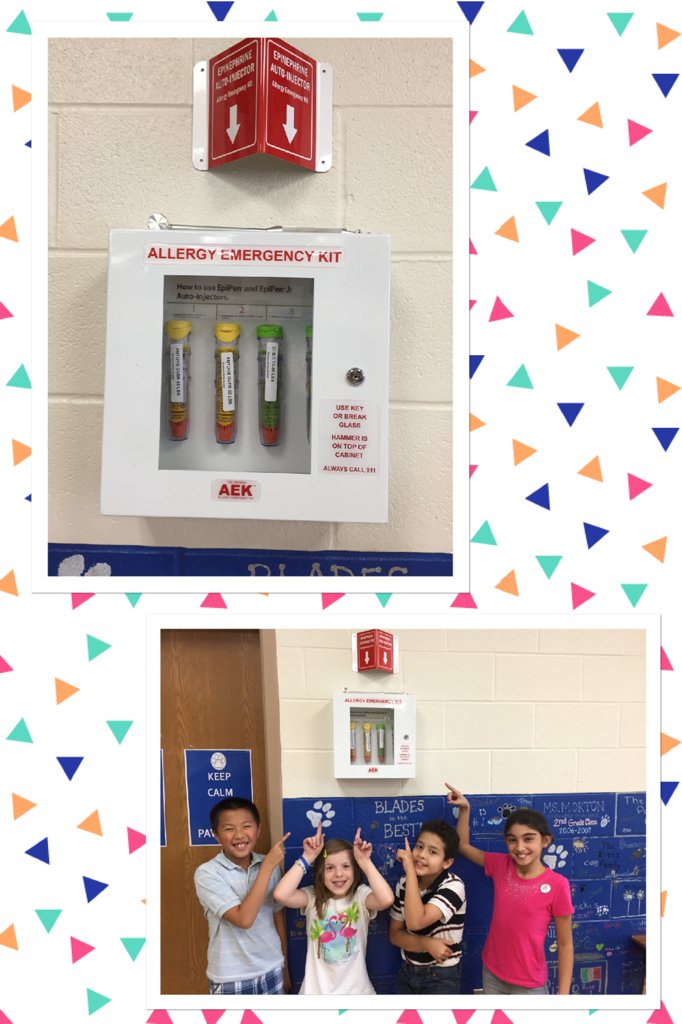 Many Thanks to the BBB for purchasing this Allergy Emergency Kit for our cafeteria
---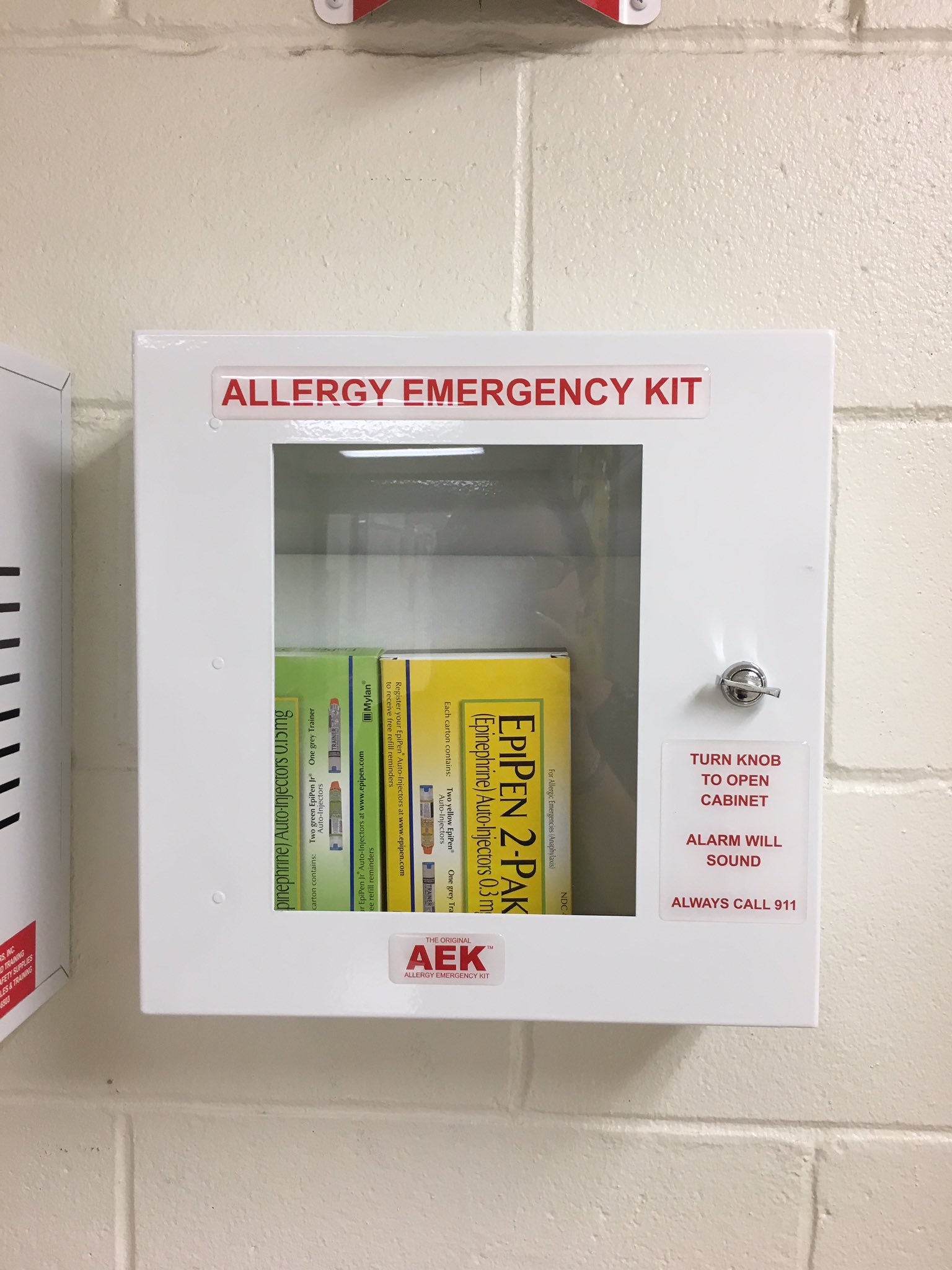 New at my son's school. Took some work but SO HAPPY it's there!! I may have hugged it.
---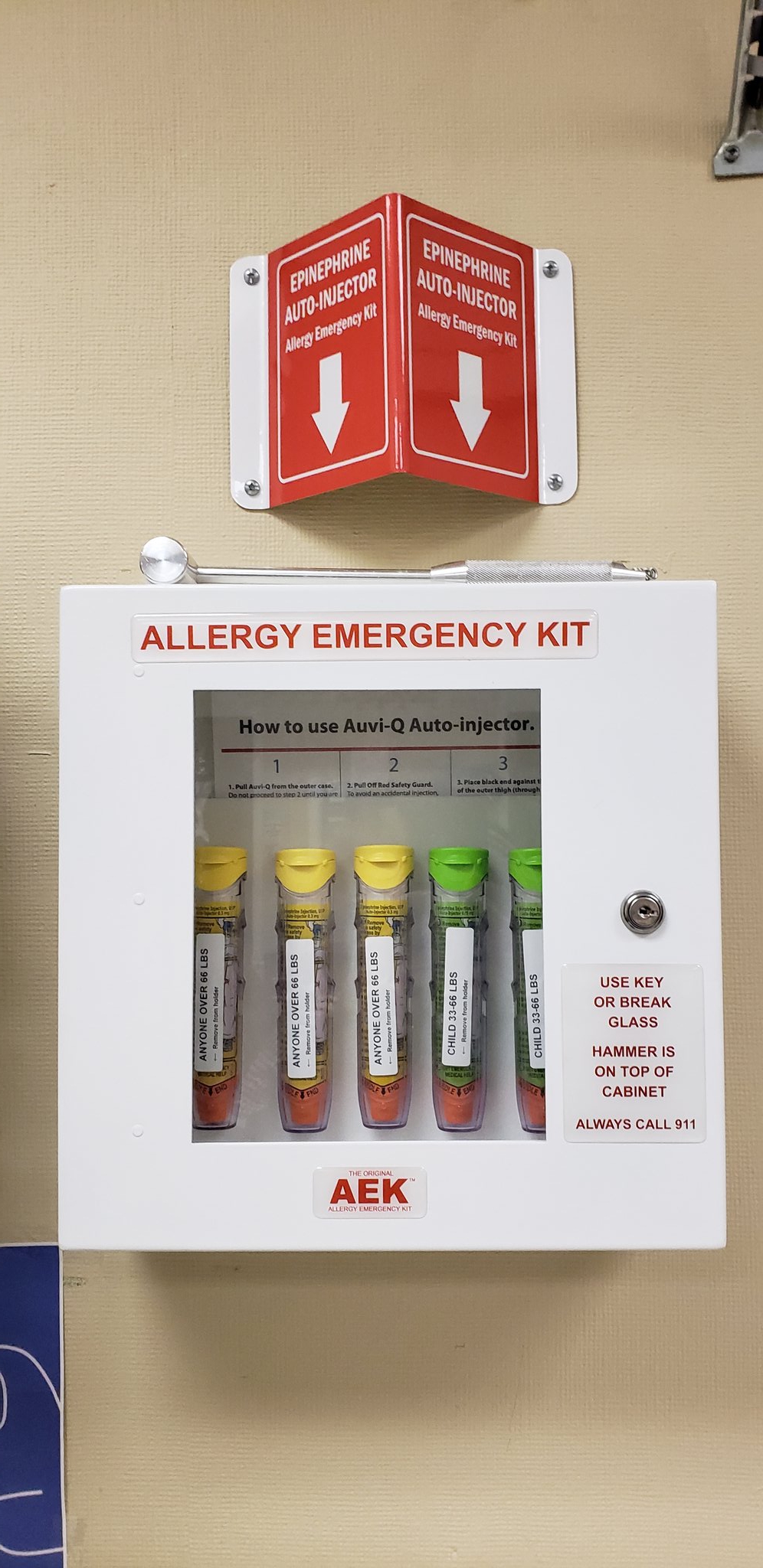 So proud of my High School Nurse at HSW for getting one of these units. Was almost in tears!!
---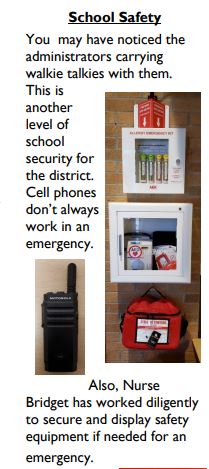 Also, Nurse Bridget has worked diligently to secure and display safety equipment if needed for an emergency.
---